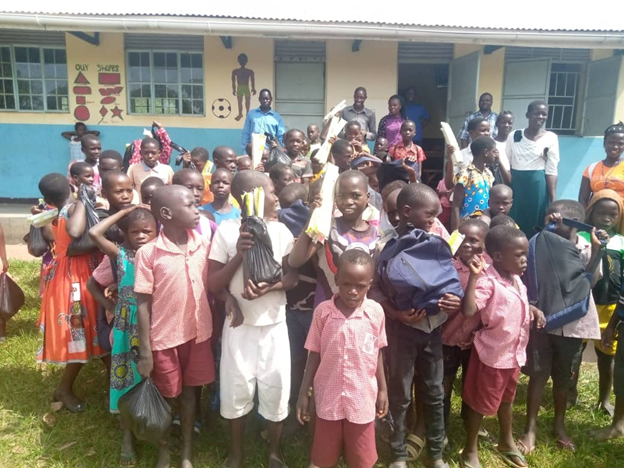 Focus for 2019 and 2020 was on EDUCATION:
All children to school. Nursery Schools (N/S) are not officially organized by Uganda government. Children start their first school experience in 1st year of Primary School (P/S). For many children, especially the little girls, this is way to late to start.
Many girls stay at home and do not get any education at all.
An official, well documented N/S curriculum is in place. Therefor Sikiliza Leo NGO started years ago (2006) organizing a Nursery School in both Pochoa (Mulanda) and Lwala. Today 10 N/S Teachers supported by 2 Cooks and 2 Maintenace Technicians welcome more than 500 nursery school children in the Sikiliza Leo schools every day.
The Nursery Schools serve as a safe place to welcome Orphans and Vulnerable children (OVC) and to support their integration in to the community. They also serve as a teaching/meeting platform for the community, and to engage families and parents in the education of their children.
Today, due to COVID-19  measures, all schools in Uganda are closed. Our Teachers and Child Monitors go on home visit to maintain our support.
During the lock-down the Sikiliza Leo local Team stayed focused and in contact with the community as much as possible:
Maintenance of the school buildings and playgrounds
New playground toys, created and constructed by local carpenters
Rehabilitation and Education on Water sources wasACCELERATED